Our Buffet is back.
Every Friday, Saturday & Sunday Night Only
Starting 4:30 – 8 P.M.
Come join us.
Welcome To Smilie's Village Restaurant & Bar
Smilie's Village has been an integral part of the Sherwood Park community since 1995.  On behalf of Smilie's Village Restaurant & Bar, I would like to take this opportunity to thank our customers, friends, and staff for your continued support and hard work. The community is a key ingredient in the success of our group and we are sincerely grateful.
Thank you.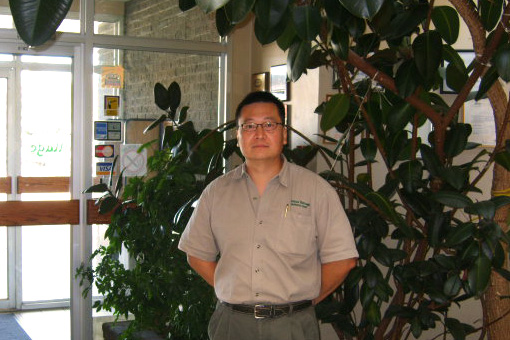 Paul Jew
President,  Owner / Operator
Established since 1995
Locally Owned & Operated
Smilie's Special "Best Deal"
Gourmet Special "Best Treat"
Dinner Combination
A La Carte
Seniors Night
Lunch Buffet
Daily Buffet
Weekend Brunch Buffet
We can cater to any style of menu to suit your needs and wants. We will go the extra distance to ensure your event is special.

"Friendly, prompt & refreshing"
"We have been coming to Smilie's Chinese Buffet, for 25 years. I can't believe that has been this long. Always a friendly greeting. Prompt seating. Large variety on the buffet. The staff is always refreshing the buffet. Love the salad bar. The desserts are great. Staff always check to see if we require anything else. I would recommend Smilie's, for private dining, business meetings, or meeting with friends and family. "
Mary Palamaruk
Facebook

"Food good, reasonably priced"
"Stopped in after bowling. 6 adults and one little girl celebrating her birthday. Had no issues bringing on her cake and even gave us the private room that wasn't in use. Can't remember our waiter's name (older gentleman) but he was fabulous. Food was good and reasonably priced. Will def be back "
Pink Preal
Google

"Excellent Chinese Take Out"
"I got take out at this restaurant on or about Aug 24, 2019. The staff at the front desk were very friendly and helpful. It was a very simple process. They give you the take out containers and you go to the buffet and help yourself to whatever you like. When finished, go back to the front desk and pay. Bing, bang boom….done. The food was delicious!! I will be back again for sure. "
B. Kay
Tripadvisor